Check thesse out ,the ultimate god pokemons
Don't forget that thesse are god cards ok ,so they might be overpowerd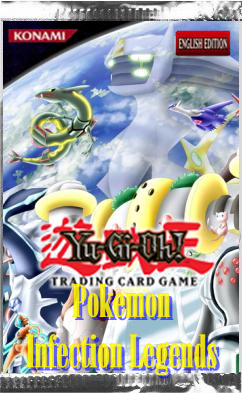 Ok lets start with Kanto Region Cards
they are: "Titan of Ice - Articuno" , "Titan of Fire - Moltres" , "Titan of Lighting - Zapdos" , "Mewtwo" , "Pikachu" , "Pokemon Trainer"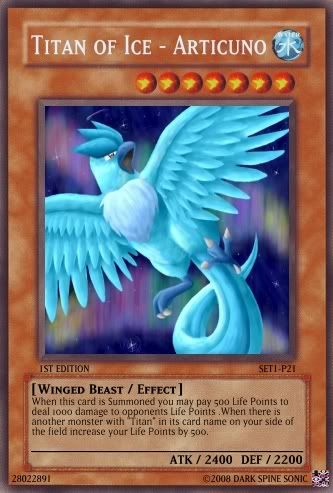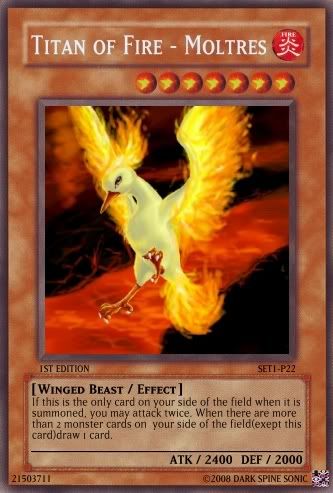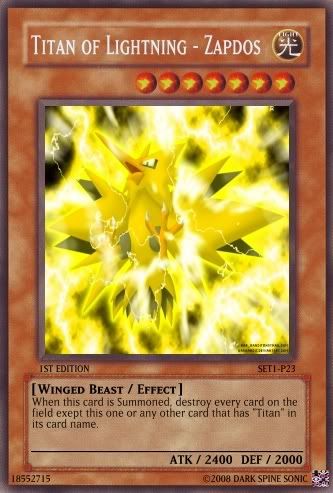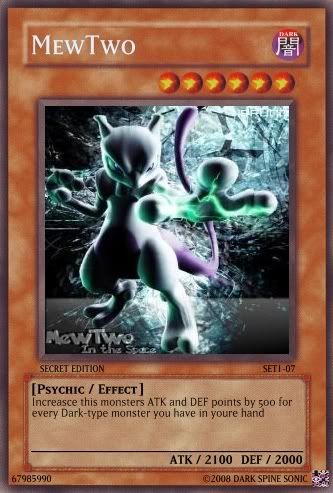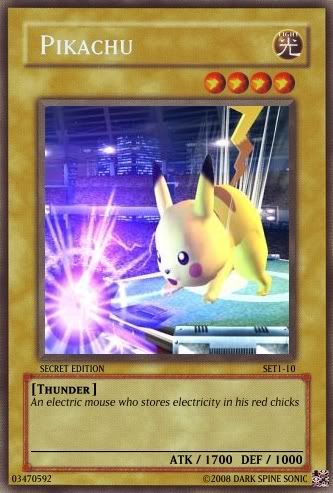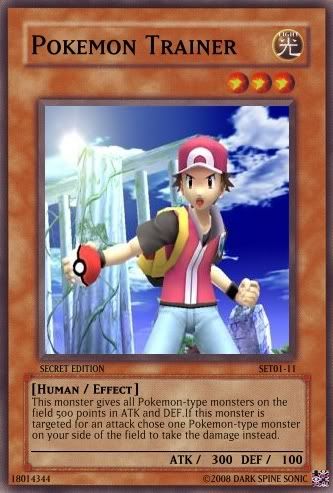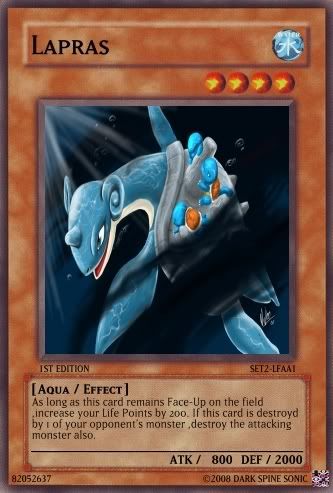 Now Jotho Region
They are:"Water Monarch - Suicune" , "Lord of Lighting - Raikou" , "Volcano King - Entei" , "Lord of the sea - Lugia"(Still to come) , "Dark Lugia"(still to come)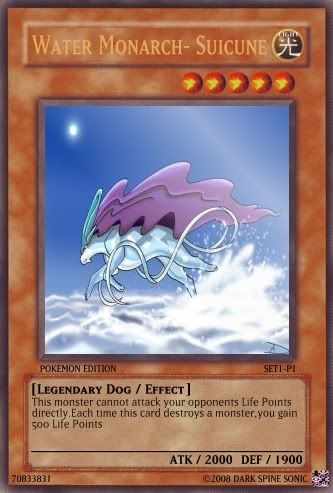 Next is Hoenn Region
here they are:"Deoxys" , "Groudon" , "Rayquaza" , "Ancient Kiogre" , "Galaxys the commander of all the Deoxys","Flygon" , "Jirachi The Wish Maker"(still to come) , "Regirock"(stiil to come) , "Regice"(still to come) ,"Registeel"(still to come) , "Misdreavus"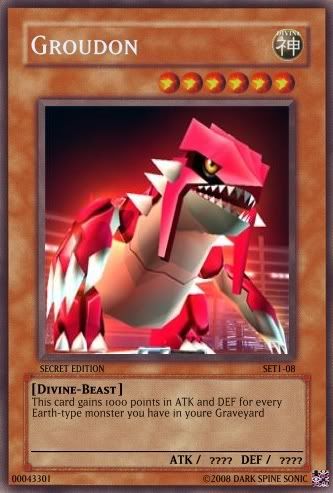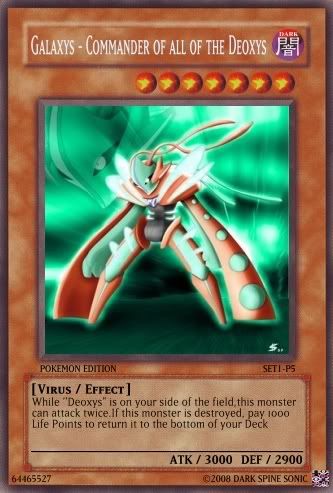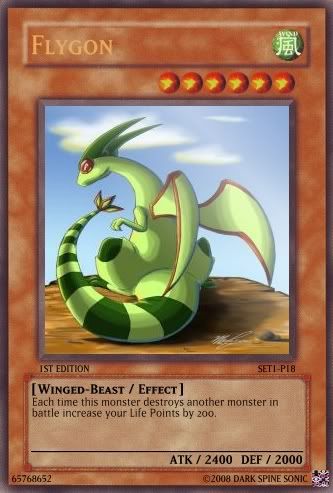 And Last Sinnoh Region
They are: "Palkia" , "Dialga" , "Lucario" , "Giratina", "Arceus" , "Pokemon of the Crescent Moon - Cresselia" , "Darkrai", "Darkrown" , "Regigigas"(still to come)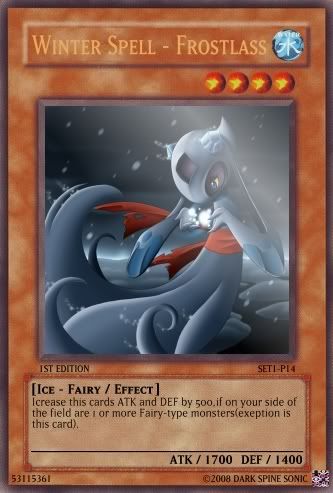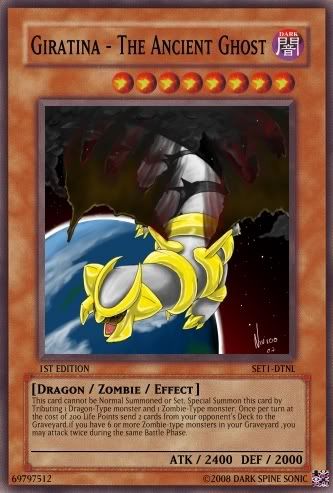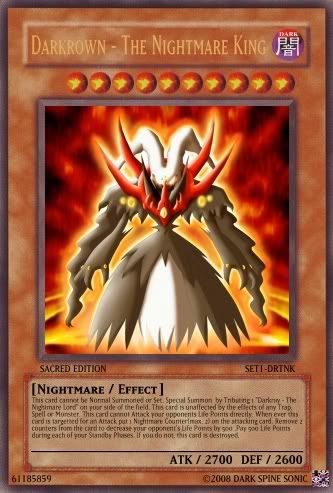 Card Lore for Darkrown
:This card cannot be Normal Summoned or Set. Special Summon by Tributing 1 "Darkrai - The Nightmare Lord" on your side of the field. This card is unaffected by the effects of any Trap, Spell or Monster. This card cannot Attack your opponents Life Points directly. When ever this card is targetted for an Attack put 1 Nightmare Counter(max. 2) on the attacking card. Remove 2 counters from the card to decrease your opponent's Life Points by 500 .Pay 500 Life Points during each of your Standby Phases. If you do not, this card is destroyed.
Now for my Fake Pokemon cards section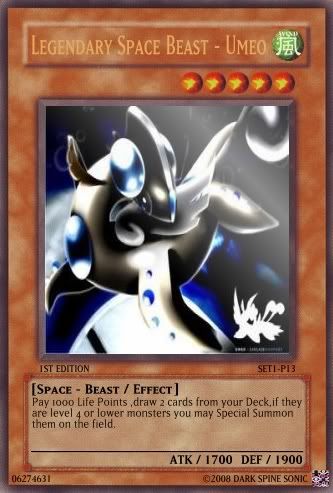 This is my Fused Pokemon and Infection Pokemon Section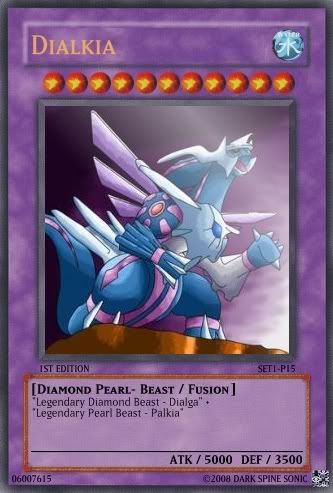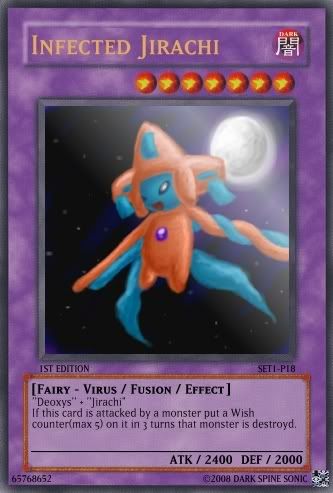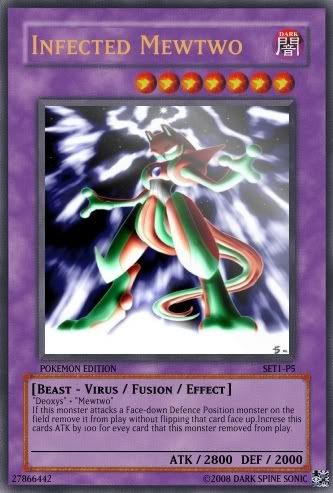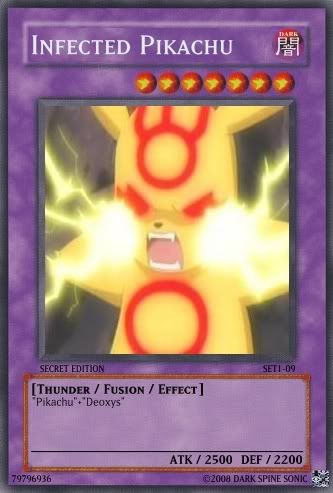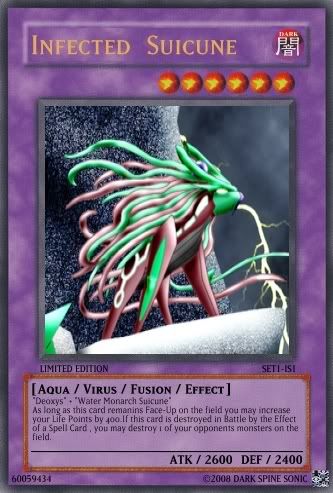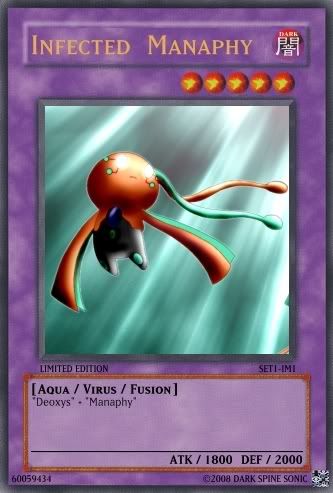 And Last is my Spell and Trap card Section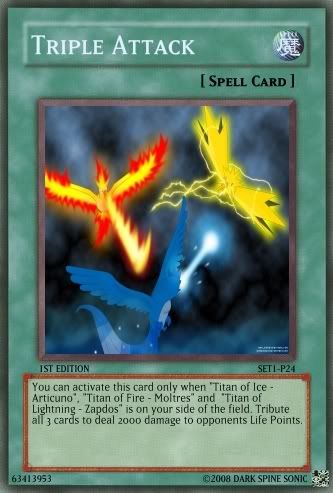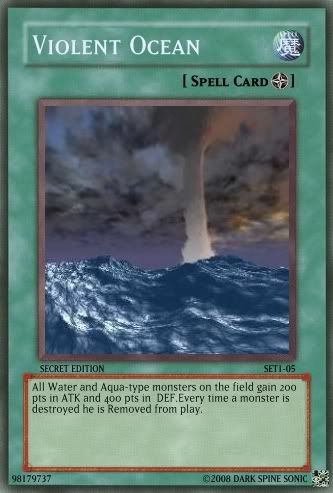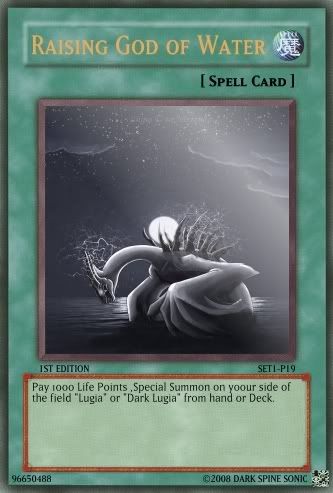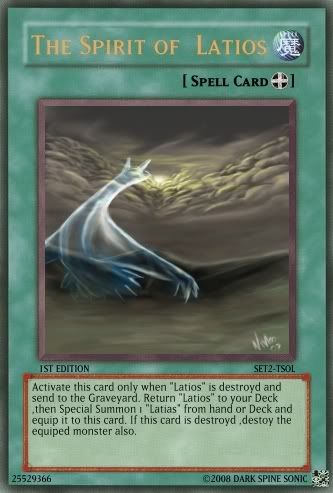 Enjoy
:D
BTW all credit for the infection series pokemon pics goes to to esepibe