Didn't see a topic on this.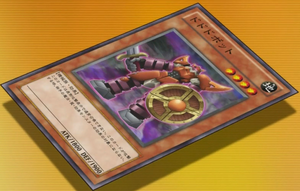 Machine/Effect
1800/1900

Cannot be Normal Summoned in face-up Attack Position. When this card attacks, it cannot be targeted by card effects.
Anime requires you to Normal Summon it in Face-Up Defense. Actual game, obviously it gets Set first.
Aside from that, this card's 2nd effect is pretty good.
Discuss.