Since no one has ever done cards based on the Winx Club girls, I decided to post them.
Some things you should know.
1. When the Winx Girls are in their normal state, they are all 3-star, EARTH Attribute, NORMAL monsters. When the Winx girls are in their fairy forms, that's when I apply different attributes.
2. This will probably be the only Winx Girl card thread. If it isn't let me know.
3. Their Fairy Forms will have the nasty little habit of discarding cards to activate their effects, but the cards you discarded to activate their effects will come back and if the cards discarded were monsters, you can special summon them. How's that for an effect?
Here are the Winx Girls: Bloom, Stella, Flora, Musa, Tecna and Layla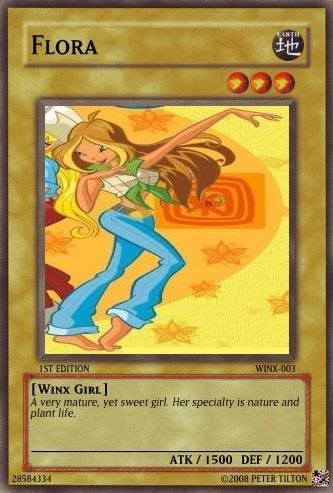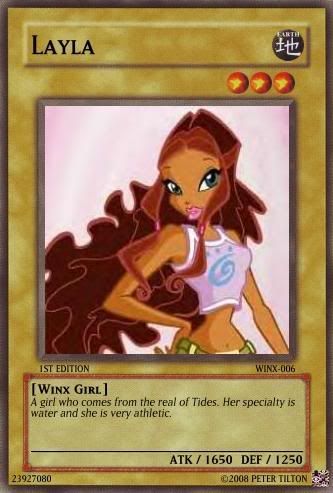 Here's Bloom's Fairy form. I'll post their Fairy Form's here. I decided to make Musa's fairy form a WIND attribute and I made Tecna's Fairy form a LIGHT Attribute since, I think, sound is wind and Technology is made of light.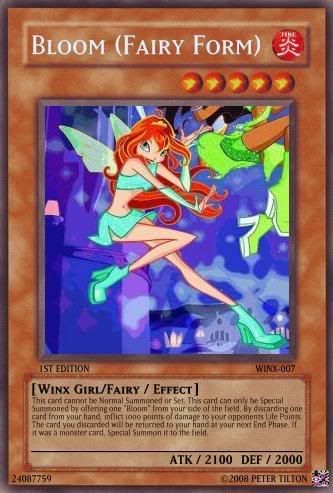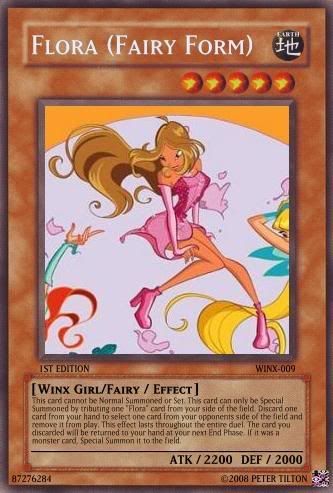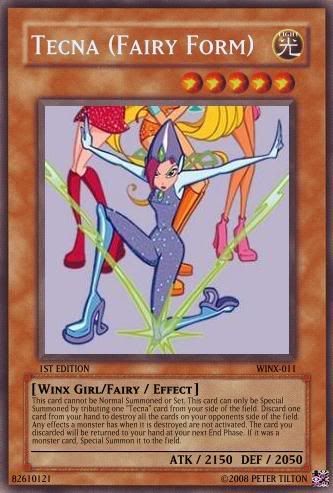 Here's a rare treat. The only DARK card in this set. Dark Bloom (Insert music from "Battle with Chernabog" from Kingdom Hearts Here.)
Here I'll post the Enchantix cards. Consider these cards, the girls ultimate forms like Yubel-The Ultimate Nightmare except these cards are NOT of the DARK attribute.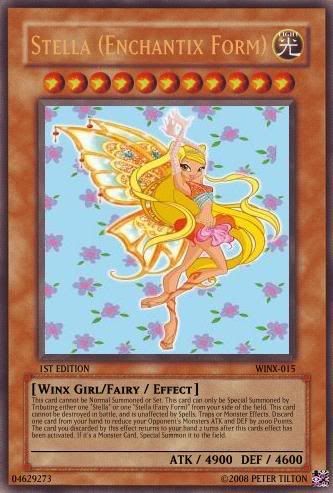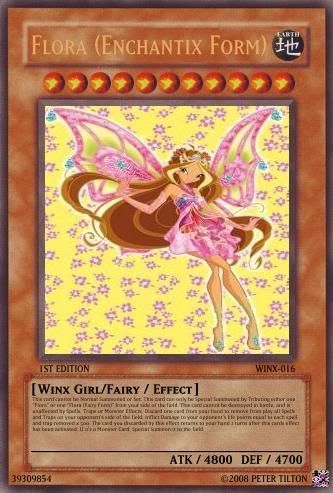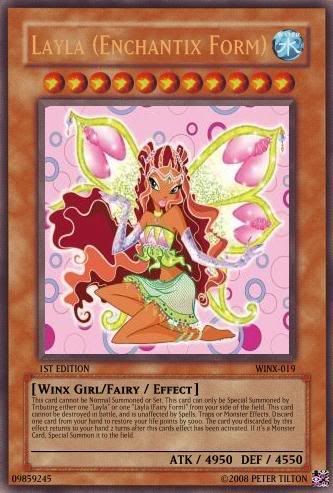 Tell me what you think now.