I made 7 new "Crystal Beast" cards and an Ace card for them instead of "Rainbow Dragon"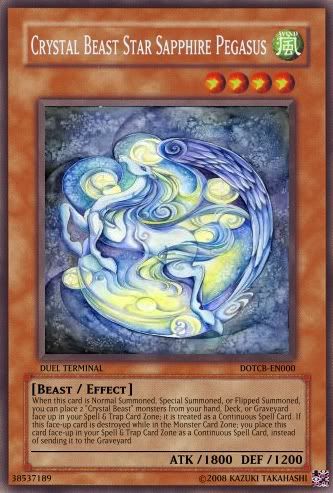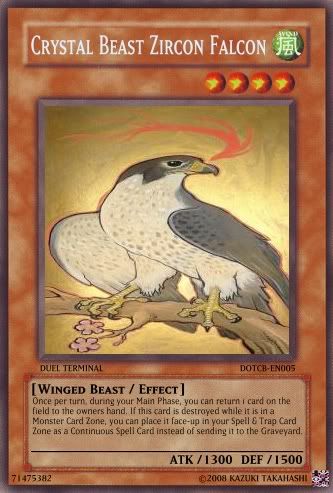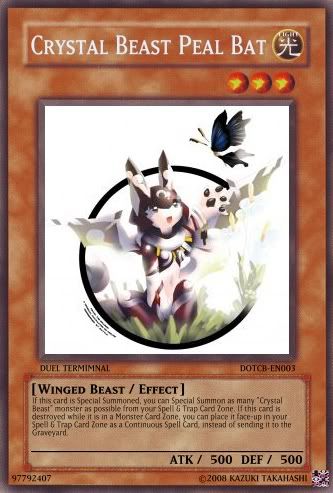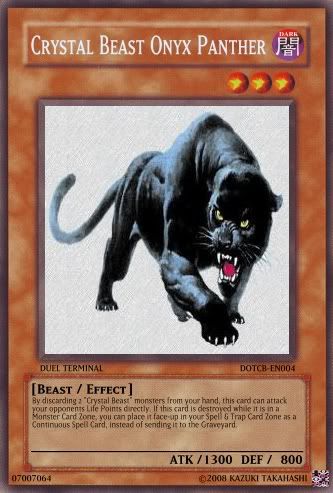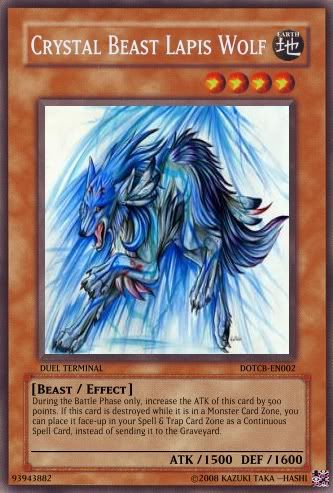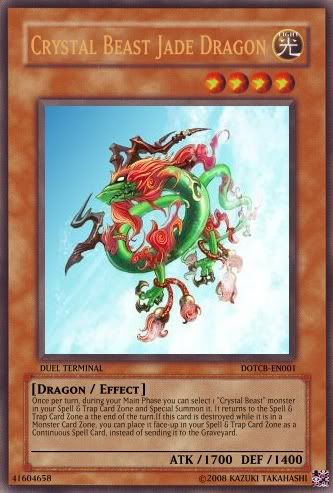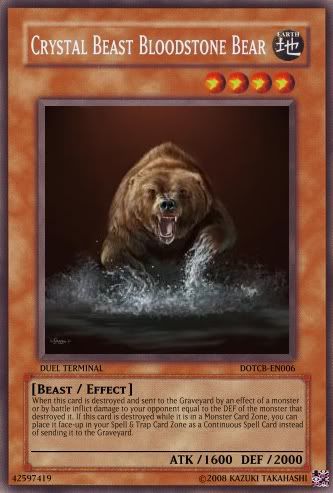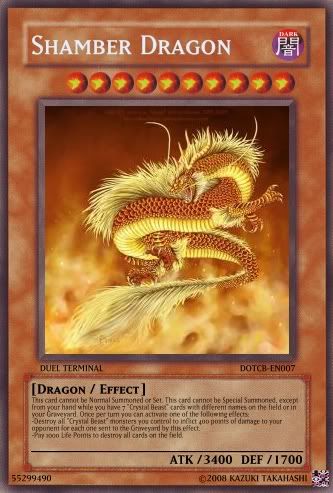 and here is the effect for "Shamber Dragon":
This card cannot be Normal Summoned or Set. This card cannot be Special Summoned, except from your hand while you have 7 "Crystal Beast" cards with different names on the field or in your Graveyard. Once per turn you can activate one of the following effects:
-Destroy all "Crystal Beast" monsters you control to inflict 400 points of damage to your opponent for each one sent to the Graveyard by this effect.
-Pay 1000 Life Points to destroy all cards on the field.