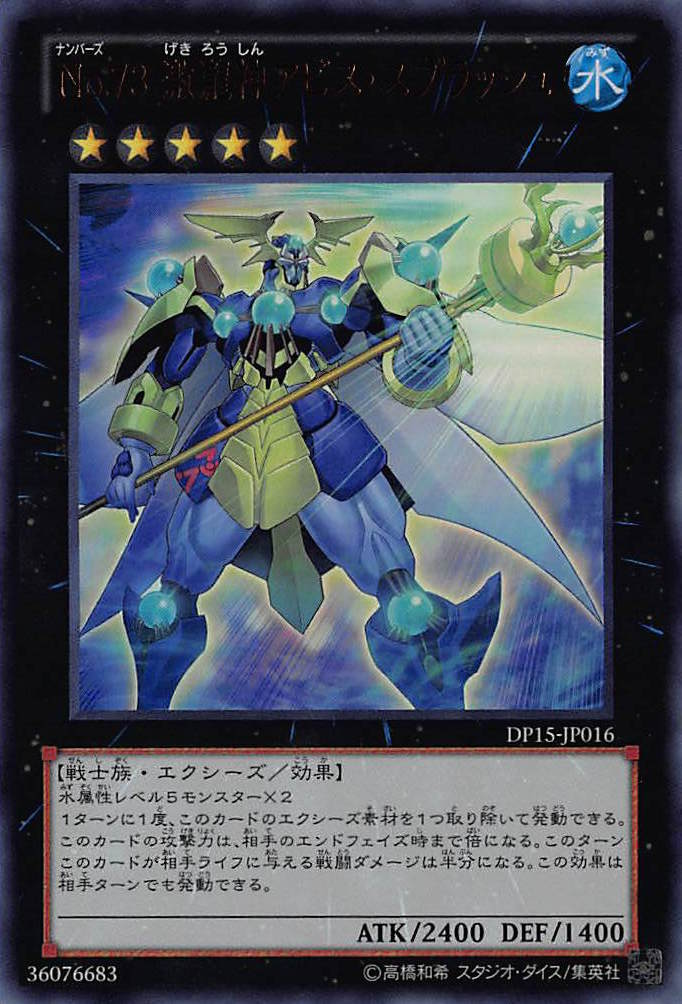 2 Level 5 WATER monsters
Once per turn, during either player's turn: You can detach 1 Xyz Material from this card; double this card's ATK until your opponent'sEnd Phase. Any battle damage your opponent takes for the rest of this turn from attacks involving this card is halved.
So, 2 level 5 Waters, Hard(er) to summon. Hopefully Geyser Shark will alleviate some of that, and make it viable. C73 is on the horizon guys!