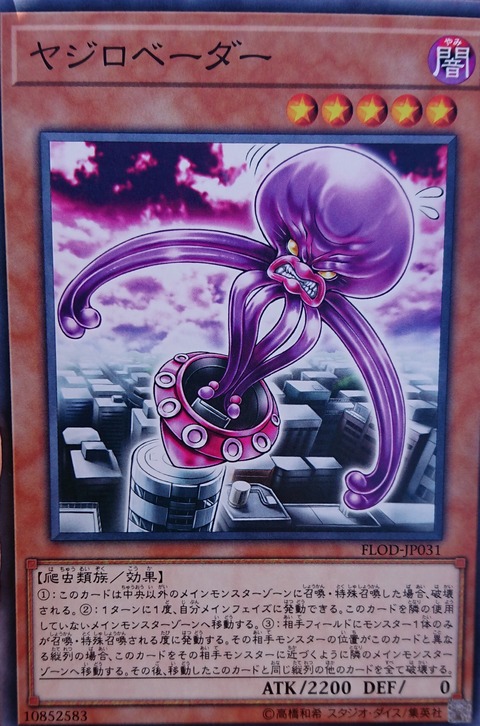 Yajirovader
DARK/Insect /Effect
LV5 2200/0
(1) If this card is Normal or Special Summoned in a Monster Zone other than the middle one, destroy it.
(2) Once per turn: You can move this card to an adjacent Main Monster Zone that is not occupied.
(3) Each time the opponent Normal or Special Summons exactly 1 monster: If that monster is in a different column when this effect resolves, move this card to the closest Main Monster Zone to that column, then, destroy all other cards in the same column as this card.
Not a fan of this card, the third effect is not optional and really complicates your life if you're playing any kind of back row. It gives your opponent the ability to control what row are nuked and such.