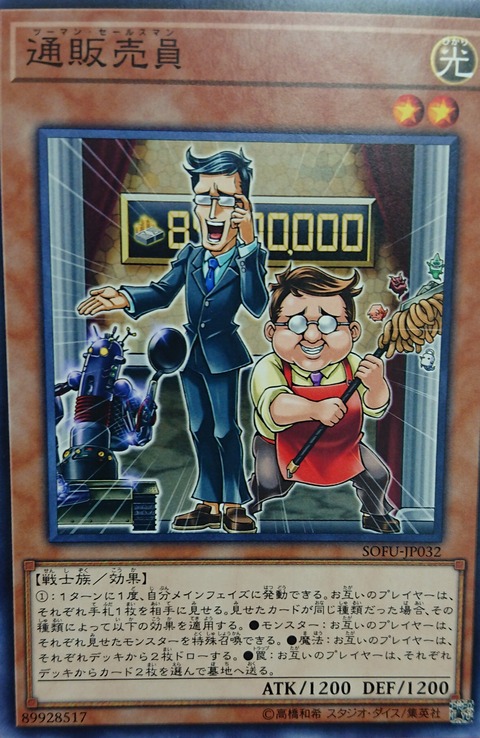 Two-man Salesman
LIGHT/Warrior
Level 2
1200/1200
(1) Once per turn, during your Main Phase, you can activate this effect: Both players reveal a card in their hand to their opponent. If they are the same type of card, apply one of the following effects according to the type of card.
•Monster Card: Each player Special Summons the revealed monster.
•Spell Card: Each player draws 2 cards.
•Trap Card: Each player sends 2 cards from their Deck to the GY.