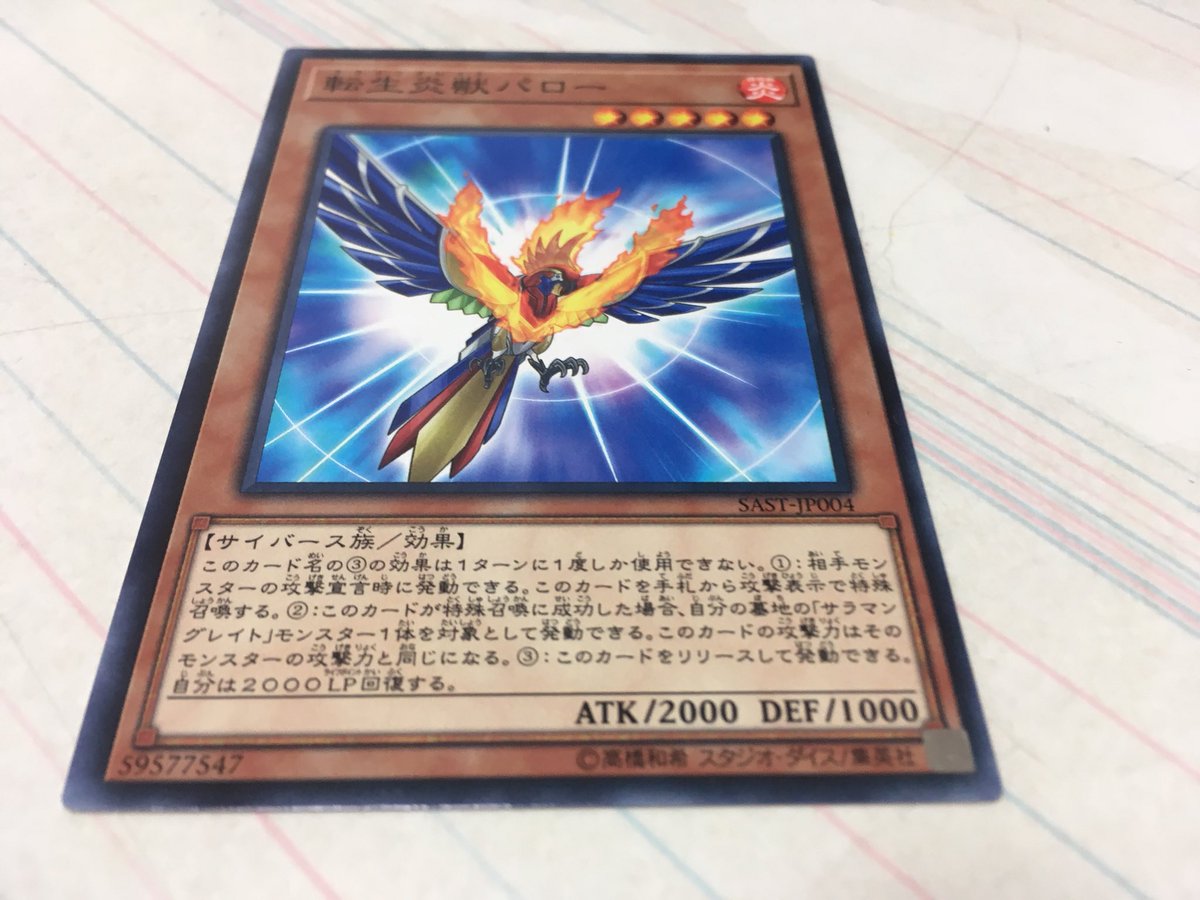 Fire Cyberse / Effect
LV5 2000/1000
You can only use this card name's (3) effect once per turn.
(1) When an opponent's monster declares an attack: You can Special Summon this card from your hand in Attack Position.
(2) If this card is Special Summoned: You can target 1 "Salamangreat" monster in your GY; this card's ATK becomes equal to that monster's Original ATK .
(3) You can Tribute this card; gain 2000 LP.