Lightning Conger Ritual is in this post, if you're curious as to what brings this out and why I've decided to get wild with the alternative naming these days.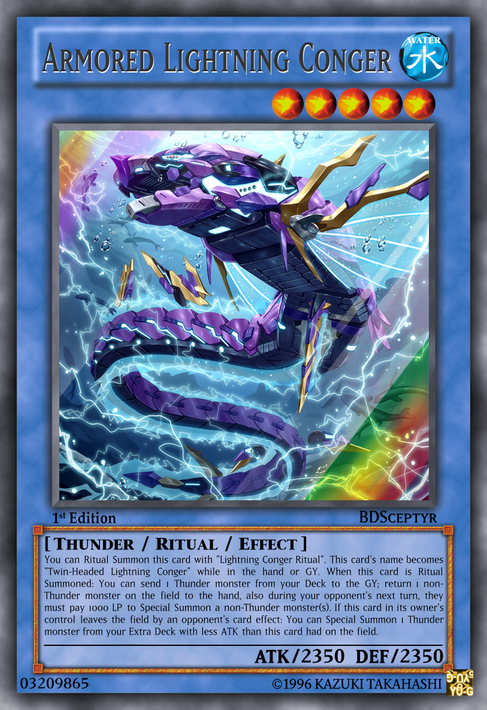 Armored Lightning Conger: Info
So right now, the power of the Lightning Conger lineup grows another foot. Destroys, mills, puts down a Special Summoning penalty, and floats. Good luck getting over stuff with this. But combine it with the Twin-Headed Lightning Conger's in-hand ability and well, Thunder Dragon Goliath's your uncle if your opponent gets fresh with this card.
Considering the Type it supports, however, I still think it may balance out.
Till the next card, reviews, revelry, you know the drill.
BD'S, signing off.