Yes, I know I delivered you TWELVE LINKS over in Mutiples, but I felt this one that was so dear to my heart as a Fiend player and Yubel ....we'll say acolyte here....deserved this one personally.
So here you go, and to all a good fright.
Wait wrong holiday.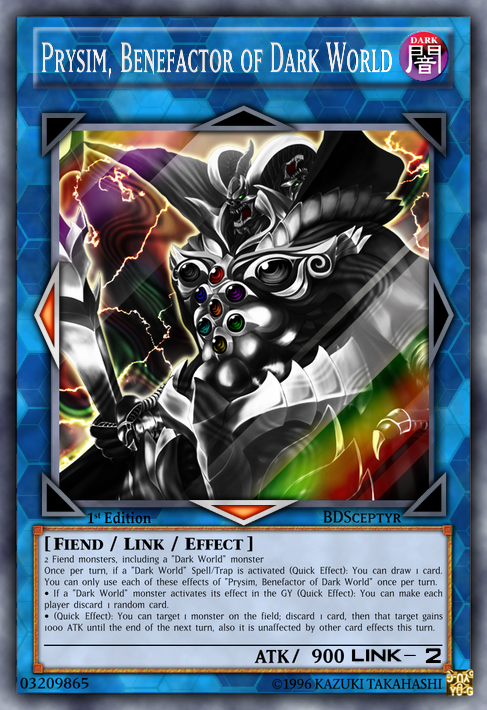 Prysim, Benefactor of Dark World: Info
Till the next card (and maybe the new year as well; gonna be busy at Casa D'Sceptyr these next few days); reviews, revelry, you know the drill.
BD'S, signing off.