Don't worry, that above title was mainly for that humor and puntastrophes, I don't actually yearn for death. Unless its of that third trimester of an Archetype known as Satellarknights.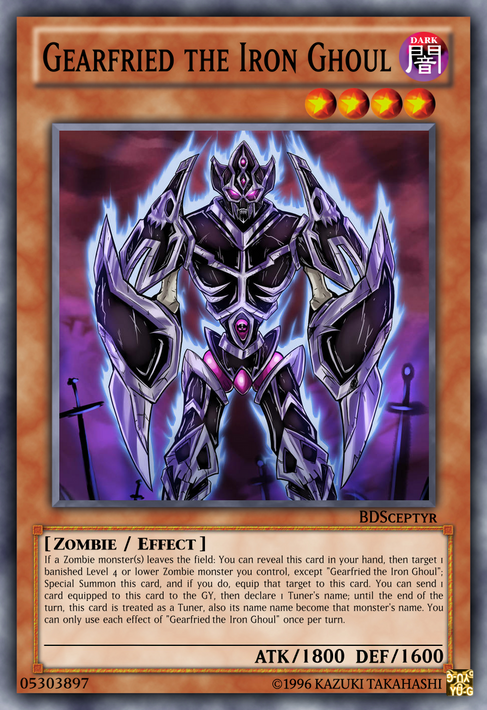 Gearfried the Iron Ghoul: Info
So this character is in the Zombie-Counterparts for one reason: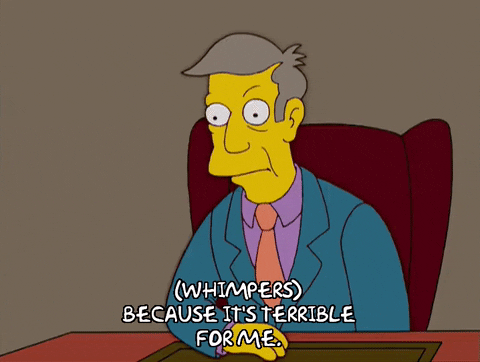 But also because it's promoting one monster through its name switching effect, and that is ol' Plaguey boi. Yes, Plaguespreader Zombie is a linchpin to a non-insignificant number of Zombie Synchros, and bringing them back online in a way BESIDES Shiranui Spectralsword is paramount towards making sure the Zombies have full capacity in their station. Especially Doomkaiser.
So this allows you to recycle your banished Zombies-and trust me, you'll have them if you're in any way wanting for a Turn 1 board, and appropriates Tuner names in the interim by destroying them. Simliar to Gearfried the Red-Eyes Iron Knight, yet not.
Should be a cinch to see how it keeps the train of Zombies going, especially with Glow-Up Bloom and Shinobi Necro now joining the party of good recurrable bani-Zombies.
Until the next card: Reviews, revelry, you know the drill.
BD'S, signing off.