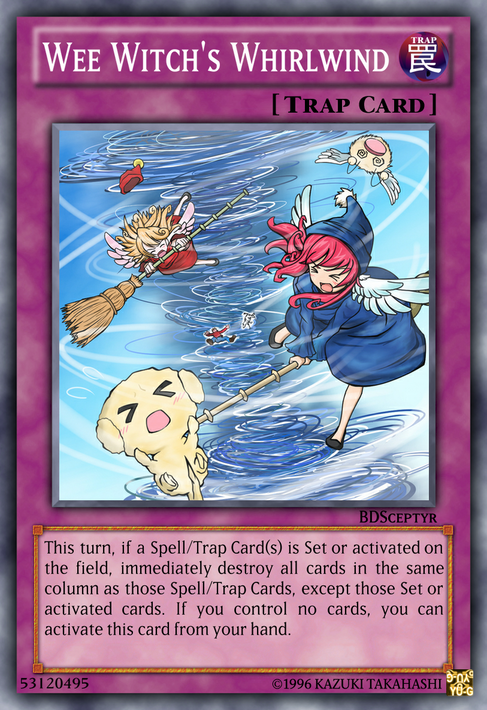 Wee Witch's Whirlwind: Info
Hello, and welcome to EVERY SPELL/TRAP IS NOW TIAMATON THE FOOL BLASTER DRAGON, the game.
This time, the power of everything to wreck everything else actually depends on the number of backrow you can field, and it may risk hitting out your field if you don't place them right. So basically, congratulations Sky Strikers, on your first mained Trap.
Just be sure to watch out for those Abyss Actor matches and Mystic Mines. Oh, and DomaArc.card.
Be sure to let me know which Flip effect monster I should be retraining tomorrow: until then, reviews, revelry, you know the drill.
BD'S, signing off.