Winner winner: Fiber Jar is to be retrained today!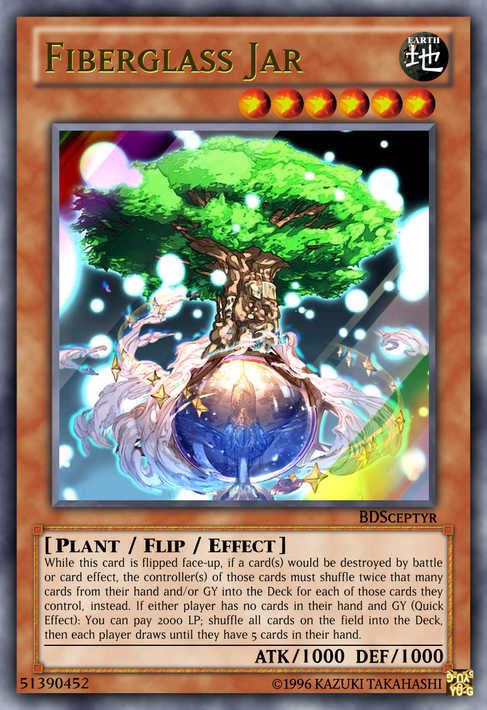 EARTH/Plant-Type Flip Effect Monster/Level 6/1000 ATK/1000 DEF
Lore: While this card is flipped face-up, if a card(s) would be destroyed by battle or card effect, the controller(s) of those cards must shuffle twice that many cards from their hand and/or GY into the Deck for each of those cards they control, instead. If either player has no cards in their hand and GY (Quick Effect): You can pay 2000 LP; shuffle all cards on the field into the Deck, then each player draws until they have 5 cards in their hand.
Don't believe me just watch: https://www.youtube....h?v=J2eEtJSeE-g
But seriously, Fiber Jar was always gonna be one of the harder picks for me, even with the heightened Level. If it includes the one area that Fiber Jar didn't touch - the banished zone - it'd just turn into Prediction Princess bait alongside Jar of the Forbidden. If it drew each player 5 cards, it'd be every Flip Deck's White Whale in terms of meta Development for that ability.
So I decided to fold that shuffling effect into some protection for the otherwise weak monster, put a hard trigger on the second ability to wipe the field clean, and drew for both players until they hit five rather than draw five entirely. Its certainly good for recycling efforts and protecting monsters, and its not like you don't have a way of wiping the field slate clean if a player's hand or GY is empty.
It can now be a meta-defining Flip monster, than a breaking one-especially for players like say, PSY-Frames and Metaphys - those whose tactics usually result in an empty hand and GY within a few moves.
In short: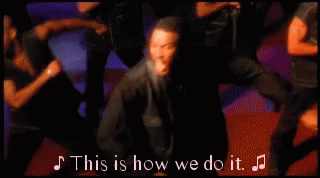 Until the next card, which again, will be up to you thanks to my dummy headache keeping me incapacito on Monday and will be executed on Thursday night: reviews, revelry, you know the drill.
BD'S, signing off.