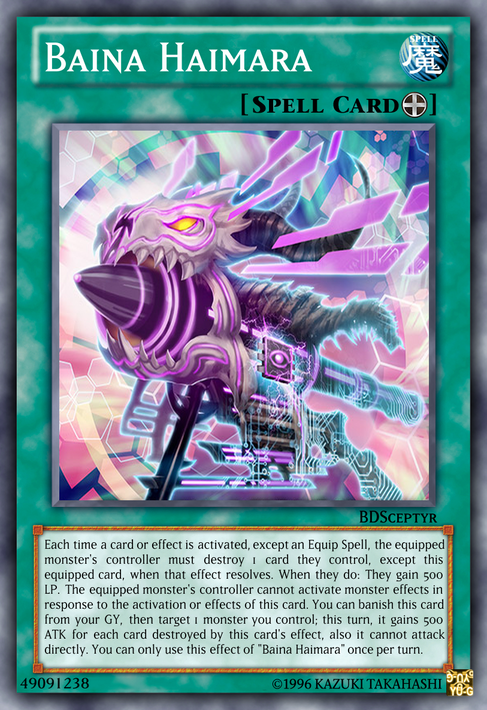 For the curious, Baina Haimara is Punjabi for, well, a weapon that looks much like what's shown in the picture used in the process of declaring something...
And now that that exercise of bilingualism behind us, let's turn to what's before us.
Your opponent having to choose which one of their cards gets the D on each activation of an effect will effectively forces them to break their own board. Usually. And in this case, they will gain Life Points for the privilege, but sufficient damage-dealers and anti-cure efforts should close off that avenue to them.
One such damage-dealing avenue comes if this card's in the GY, and it can get a monster you've got real big real quick-probably making this more compatible with ol' Two-Tales currently eyeing this card from the distance.
Lovely.
So yeah-reviews, revelry, you know the drill.
BD'S, signing off.