who wants to see this biggest feather-flying battle between bird and beast this side of Chicken Run?
I KNOW
I
DO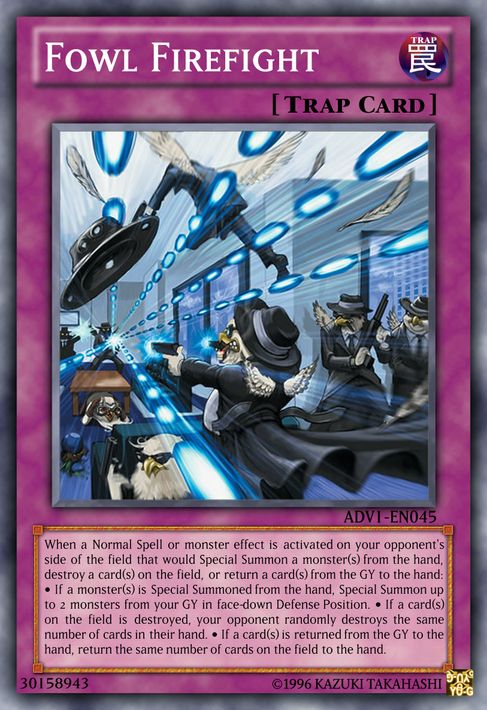 Circutious cycle of effect-as seen on my previous card Dungeon Dragon-continues apace with this card. Just look at the trajectory of where the activation conditions and effects would place the cards they're moving, s'like a tumble-dryer in that little piece of pixels.
Especially in regards to the first effect-a Flip Deck's best friend. Or the last set of effects, a Witchcraft Deck's worst enemy. Speaking of such, you're gettin' a Witchcraft Link tomorrow. No not from Konami, from me. Clearly, you can get a bead on just where my mind was at when making this card.
That's right folks; on a three-hour How It's Made marathon, holler at your caller and tip your mistress.
Wait.
Strike that.
Think autocorrect rolled up on me again.
Anyways, until the next card, reviews, revelry, you know the drill.
BD'S, signing off.