Yosuke-kun
Yosuke-kun
Member Since 21 Jun 2009
Member ID: 141,781
Currently Not online
Offline
Last Active Feb 14 2019 02:50 AM
About Me
Meh, what the hell. I'll do a real one this time .3.
 
Okay, so where to start.... Well I joined this site about.... I wanna say 4 years ago? Sound about right. Anyways, since then I haven't done much outside rp and look at fanfics, but recently I've been looking at the anime and video games section a lot more. I'm half Japanese, adopted, and currently attending college to become a writer as well as a detective (use to be working towards becoming a judge). I gave up playing Yugioh not too long ago, because it was starting  to prove too expensive for me to keep up with the meta, but I try to keep up with current meta and other such things for the sake of conversation with people here. Although I tend to try to act nice and outgoing towards people on the site, it has come to my attention that I am actually quite shy .3.
 
There are a number of people on here who annoy the crap out of me, and chances are if they're reading this they know who they are. Having said this though, there are also a good deal of people I'd like to  know better here, but have yet had a good chance to speak to them or I've simply been too shy to say hello or whatever >.> 
 
Oh, and I'm huge Shin Megami Tensei fan. Just throwing that out there ._.
---
Community Stats
Group

Advanced Members

Active Posts

1,600

Profile Views

8,076

Most Active In

Out-of-Character Planning (930 posts )

Member Title

Don't beg for things. Do it yourself, or get nothing.

Age

25 years old

Birthday

August 15, 1993

Gender

Male

Location

How did I get here? o.O
Signature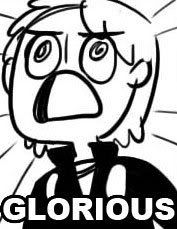 3DS Friend Code 5215 - 2130 - 7893
I need a Ditto Safari .3.
Viewing Profile: Yosuke-kun