Admiral Tim
Admiral Tim
Member Since 27 Jul 2009
Member ID: 154,334
Currently Not online
Offline
Last Active Nov 06 2018 09:59 AM
Community Stats
Group

Advanced Members

Active Posts

3,783

Profile Views

12,124

Most Active In

Games (656 posts )

Member Title

The doctor is in...

Age

Age Unknown

Birthday

Birthday Unknown

Gender

Male

Location

Canada
Signature
My new Oath- I'm going to be really active in more sections, mainly videogames and clubs/organizations. Maybe i'll get back into Rp'ing. But I really need to get out of games to become a six star.

10/29/11 - Closing of the FTR

R.I.P. Monty/Monique. I will always remember you.
R.I.P. Darwin who left three paw-prints in our hearts forever
R.I.P. Oreo, the acrobatic hamster.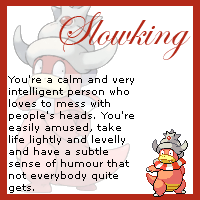 Viewing Profile: Admiral Tim