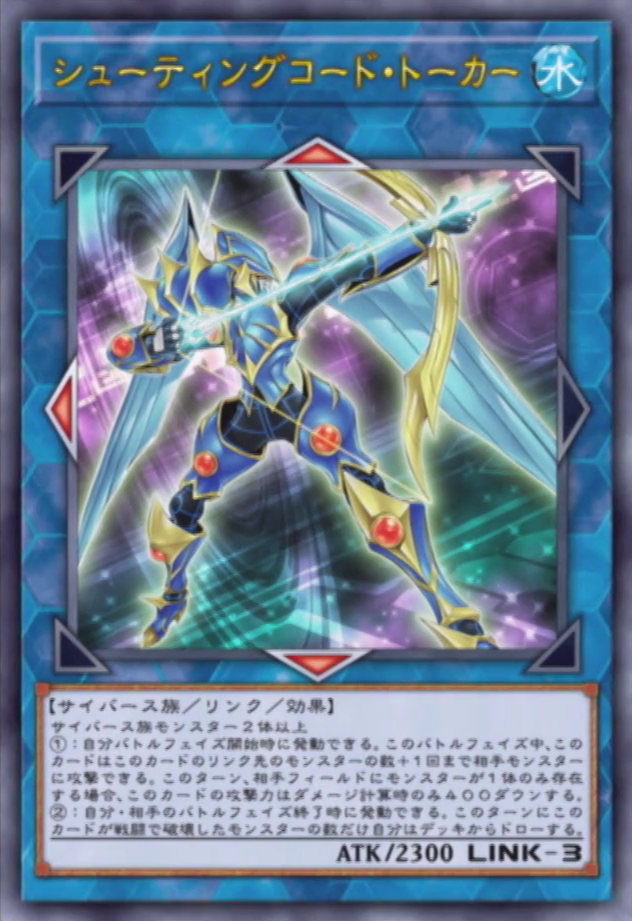 WATER/Cyberse/Link/Effect/2300 ATK/LINK-3
Top, Left, Bottom
2+ Cyberse monsters
At the start of your Battle Phase: You can activate this effect; this card can attack your opponent's monsters a number of times this Battle Phase, up to the number of monsters it points to +1, also for the rest of this turn, if your opponent controls exactly 1 monster, this card loses 400 ATK during damage calculation only. At the end of the Battle Phase: You can draw cards equal to the number of monsters this card destroyed by battle this turn.

Seems pretty solid.
Works really well with the other Code Talkers, since they can boost her (and in my headcanon, until confirmed otherwise, this is a she) so the ATK loss isn't that bad.
Alternatively, you could just attack that last monster with another monster, then have Shootingcode Talker attack directly.
Discuss?