Welcome to Yugioh Card Maker Forum
Register now to gain access to all of our features. Once registered and logged in, you will be able to create topics, post replies to existing threads, give reputation to your fellow members, get your own private messenger, post status updates, manage your profile and so much more. This message will be removed once you have signed in.
Login to Account
Create an Account
happybunny gogoboots
happybunny gogoboots
Member Since 05 Mar 2007
Member ID: 414
Currently Offline
Offline
Last Active Private
Decided to rediscover my "childhood" and stalk the forum I used to go on. So...hi people who I don't know anymore....
Updated 19 Jan · 3 comments
About Me
I was on here years ago. I was probably around eleven when I joined and I stopped using it at about the age of twelve.
Today I decided, "Hey why not search my old user name and see if anything still comes up!" So I did. I looked at a few of my old posts and my profile.
It was awful.
The spelling, the punctuation. I pride myself on correct spelling, punctuation and general grammar. It pained me to see how I used to be, I don't even remember ever typing like that. I don't understand how people coped with me around! (Though, looking at other people's post, they weren't much better.)
I'm not really interested in YuGiOh, never was really. I only joined because I wanted to join a forum and my brother was on here. Total Obelisk I think his user name is, you may know him. I don't know if he still uses this or not.
So here is my apology for being such an annoying child It's ok, I'm awesome now.
I doubt anybody's actually reading this...
---
Community Stats
Group

Members

Active Posts

795

Profile Views

3,440

Most Active In

Introductions (15 posts )

Member Title

Time traveller.

Age

24 years old

Birthday

October 10, 1994

Gender

Female

Location

Hogwarts
Signature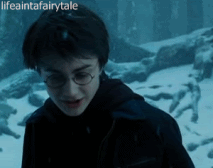 IS IT BECAUSE I'M FAT?!
Viewing Profile: happybunny gogoboots