Travie
Travie
Member Since 26 Nov 2011
Member ID: 521,186
Currently Not online
Offline
Last Active Jan 02 2012 02:47 PM
In life, you need a balance. A balance between good and evil and a balance between calm and frantic. If you do not have this balance then you will not find peace within yourself...
Updated 31 Dec · 6 comments
About Me
Your name is Travie
At this moment in time a lot of people are unsure about how to feel about you. You were pretty hated up until you earned your 3rd star. You were hated with reason. You were an utter jabroni and you still come across as one from time to time.
You screwed a lot of people over and never gave up on your own logic, even when it was incorrect. Which was an idiotic thing to do. However, you have learned from these lessons and now remain non-bias in all debates.
Your popularity comes and goes on this site and a few members have approached you saying you should ask about modship in the future, when more experienced. You have often argued with these requests as you do not seek modship.
You are one of the fastest rep earners in YCM history if not the fastest. You had 32 reps when you were around 200 posts into your YCM debut, meaning no more than 2 stars. You believe this was because of the way you presented your posts in humorous, logical and obscene ways.
Your hobbies consist of cycling marathons, rugby and gaming. You are London's 2008 cycling marathon winner and have yet to win another medal since. You play for a semi-professional rugby team at the same time as juggling around a non-uniform detective job for the MET Police service.
In your spare time you build and maintain racing bikes as well as spending every possible minute you can on YCM. You are pretty active these days but that can only change.
---
Community Stats
Group

Members

Active Posts

335

Profile Views

3,142

Most Active In

General (256 posts )

Member Title

Fascinating, YCM.

Age

Age Unknown

Birthday

Birthday Unknown

Gender

Male

Location

London, UK

Interests

. Fencing
. Boxing
. Krav Maga
. Policing
Signature
"I'm sick and tired of seeing old intellectual persons in other peoples signatures"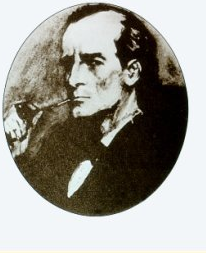 Viewing Profile: Travie