Welcome to Yugioh Card Maker Forum
Register now to gain access to all of our features. Once registered and logged in, you will be able to create topics, post replies to existing threads, give reputation to your fellow members, get your own private messenger, post status updates, manage your profile and so much more. This message will be removed once you have signed in.
Login to Account
Create an Account
Flame Dragon
Flame Dragon
Member Since 19 Aug 2007
Member ID: 6,397
Currently Not online
Offline
Last Active Today, 03:24 AM
About Me
---
Community Stats
Group

Super Moderators

Active Posts

23,199

Profile Views

58,544

Most Active In

Video Games (3,755 posts )

Member Title

Pokemon Breeder

Age

25 years old

Birthday

October 13, 1992

Gender

Not Telling

Blood Type

None
Signature
If anyone is willing to trade me a HA Cranidos, HA Snover, HA Burmy and/or Shaymin in Gen 6 I'd be your best friend forever.
FC: 0989-1906-1912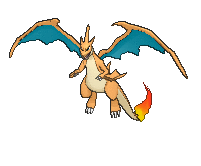 Viewing Profile: Flame Dragon