M0B0X
M0B0X
Member Since 10 Jun 2014
Member ID: 756,393
Currently Offline
Offline
Last Active Private
Consider the following: In a possible parallel universe somewhere, you actually replied to this status! So, by posting here you are able to shift from this universe to anoth...
Updated 22 Jan · 3 comments
About Me
Hello. Namaste. Thank you for taking the time to read about me. Personally, I like to think I am clever, calm, talented and a kind human being. You may call me Mourad, Mou or even M0B0X. I was born 1994, I am a Torus. I love everything mystical. I used to be a Muslim, was born to it. But, I now like to keep more of an open mind. I like quiet and sweet people. I survived 12 years of depression and anxiety. If you share my interests and feel about things the same way I do, please contact me you beautiful individual. Om Shanti~
---
Community Stats
Group

Members

Active Posts

59

Profile Views

3,850

Most Active In

Games (728 posts )

Member Title

Magistri Nihil

Age

25 years old

Birthday

April 26, 1994

Gender

Male

Blood Type

None

Location

Essaouira, Morocco

Interests

Anime, Manga, Comics, Video/Card Games, Art/GFX, Exercise, Philosophy, Spirituality & Meditation.
Signature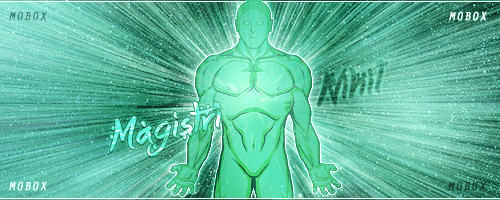 Viewing Profile: M0B0X