Welcome to Yugioh Card Maker Forum
Register now to gain access to all of our features. Once registered and logged in, you will be able to create topics, post replies to existing threads, give reputation to your fellow members, get your own private messenger, post status updates, manage your profile and so much more. This message will be removed once you have signed in.
Login to Account
Create an Account
60 Cards Croutoni
60 Cards Croutoni
Member Since 06 Dec 2008
Member ID: 91,010
Currently Offline
Offline
Last Active Private
Roman Reigns has leukemia? They should write off the character with a heroic sacrifice. Worked on Power Rangers.
Updated 22 Oct · 0 comments
About Me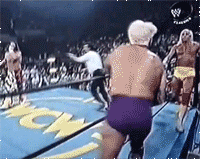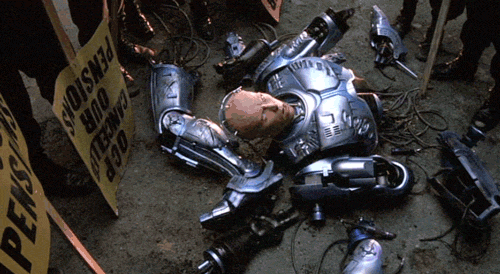 Collection of Morikawa quotes (unless labeled, all quotes are from the dub)

"KATSUMI MORIKAWA! THE NUMBER ONE VANGUARD PLAYER AT CARD CAPITAL CHALLENGING YOU TO A CARDFIGHT AND WHEN I WIN, YOU'LL RESPECT ME!" - Episode 5

"RARE CARD CALL TO ME ONCE AGAIN! I BEG YOU! LET ME HEAR YOUR SWEET SONG!!!!!" - Episode 6

"I DON'T LOSE TO PEOPLE STANDING ON STOOLS!" - Episode 7

"HE AND I WERE GOING TO BECOME A CRIME FIGHTING DUO CALLED THE SUPERSONIC NINJA FIGHTERS OF DOOM! I CAN'T DO IT ALONE!!!" - Episode 11

"I have no use for anything lower than a Grade 3." - Episode 15

"Fear not friends! The great Morikawa will battle in his place!" - Episode 20

"Of course Kai is gonna do well out there. I mean, he's almost as good of a player as me." - Episode 20

"HEY!!! I KNOW YOU'RE SECRETLY AFRAID OF ME, NOW JUST ADMIT IT!" - Episode 20

"WHO'S HE THINK HE IS TALKING TO MY GIRLFRIEND?! I'LL SHOW HIM A THING OR TWO! HOMEWRECKER!!!!!" - Episode 22

"WHO'S THE LOSER NOW??!! Huh-I mean, ancient proverb: 'Who's the loser now?' said the monkey while taunting the great tiger." - Episode 37, as Ninja Master M

"NINJA TECHNIQUE! SUPER SHUFFLE OF A THOUSAND BLAZING CUTS! CHEYAH!!!!!!!!!!!" - Episode 37, as Ninja Master M

"NINJA CARD DRAW TECHNIQUE! OH YEAH! IT'S A GRADE 3!!!" - Episode 37, as Ninja Master M

"Hold on...that seething anger...OH NO, THE EYES! NOT THE EYES!!!!!!!" - Episode 47, being stared at by several angry Brilliant Stars groupies

"FROM THIS DAY FORTH, YOU WILL CALL ME "GOLDEN ONE" IN HONOR OF THE WORLD'S GREATEST GRADE 3 UNIT! THE GOLDEN ONE HAS THIS TO SAY: GOLD RUTILE SAVES THE DAY!" -Episode 51

"I can picture it. I BELIEVE IN IT!" - Episode 51

"WATCH CLOSELY AICHI AS I INSPIRE YOU!!!!" - Episode 52

"TWINKLE, TWINKLE, GOLD RUTILE! I'M GONNA WIN BY A MILE!" - Episode 52

"I remember you! You're the guy I'm going to destroy!" - Episode 52

"YEAH!!! I CAN'T WAIT TO WIPE THAT SMILE OFF YOUR FACE!!! I'LL SHOW YOU! I'M GONNA HAVE SO MUCH FUN, THAT I WON'T BE ABLE TO STOP TALKING ABOUT IT, AND YOU'LL JUST SIT THERE AND THINK ABOUT HOW I'M HAVING ALL THE FUN AND YOU'RE HAVING NONE!!!" - Episode 52

"Card Capital isn't the same without me!!! I'M PRACTICALLY A PIECE OF FURNITURE OVER THERE!!!!!" - Episode 84

"CONSIDER YOURSELF WARNED, OCEAN! I'M GONNA TAKE IT TO MY TRUNKS, AND I'M GONNA GIVE THIS WATER A SPLASHING!!!" - Episode 84

"If not underwater, we move on to plan B. We cover ourselves from head to toe in solar panels and challenge the sun to a vanguard battle. Winning the VF Circuit will be easy with all that extra energy!!" - Episode 84

"Take it! The power is yours!!!" - Episode 85, when Ren asks to borrow his deck

"I CAUGHT A HUGE FISH!" - Episode 85

"(Speaking aloud) All we have to do is beat them, and Aichi's club will be disbanded. (Fantasizing, in Kourin's voice) How lame! Not only does my school not have a Cardfight Club, but there's no Morikawa, either. Guess I'll transfer to Hitsue High. And then, we'll finally be together. MY DARLING! (As himself) At long last. COME TO ME, KOURIN! (Speaking aloud) That's chapter 1 of my BURNING LOVE STORY!" - Episode 110

"HOW COULD FATE HAVE SUCH A CRUEL SENSE OF HUMOR?! FORCED TO TAKE ON MY DREAM GIRL!!! I'LL DEFEAT HER FOR THE GREATER GOOD, BUT WHAT WILL HAPPEN TO THE LOVE INSIDE OUR HEARTS?!! I FEEL LIKE THE GODS OF LOVE ARE MOCKING MY DREAMS! WHY?!?!?!?!?!?!?!?!?!?!?!?!?!?!?!? WH-...huh?" - Episode 110

"You've reached the boss level, the strongest cardfighter at Hitsue High. Who is this invincible man that flirts with genius and pokes danger with a stick? It is I, Katsumi Morikawa, and I'm fully prepared to crush your dreams, BUD." - Episode 111

"(Singing) I'm the best player of the best Cardfight Club" - Episode 111

"IT'S A GRADE 3 LIKE NO OTHER! AND, I SHOULD KNOW CAUSE I'M AN EXPERT ON THE MATTER! BE WARY, WHEN I JOIN FORCES WITH THE STRONGEST CARD EVER CREATED, IT SIGNALS YOUR DOOM! DRAGONIC OVERLORD THE END!!! SUPER STRONG BREAK RIDE!!!!!" - Episode 112

"His strength is neverending! My genius is also neverending! If two neverendings join hands, everything else comes to an end! I strongest break ride Dragonic Overlord the End!" - Episode 112 (Japanese version)

"(Crying) Impressive that you were able to sneak out a win against your former master! I GUESS THIS MEANS YOU'RE THE MASTER, NOW!" - Episode 112

"IZAKI! SABOTEUR!! SABOTEUR!!!" - Episode 112

"THE BLONDE ONE IS MY GIRLFRIEND!" - Episode 119

"IF I CHOOSE TO DISBELIEVE, MAYBE THIS NIGHTMARE WILL COME TO AN END! IT'S A DREAM! AN ILLUSION! A HALLUCINATION!!!" - Episode 123

"THIS IS A CATASTROPHE! I GUESS THIS MEANS WE'RE GETTING MARRIED IN MY PARENT'S BASEMENT! I PROMISE I'LL NEVER LET YOU DOWN AGAIN!" - Episode 123

Morkiawa's exchanges with other characters


Morikawa/Kishida/Aichi/Misaki
Morikawa/Kishida/Aichi/Misaki
---
Community Stats
Group

Senior Members

Others

Members

Active Posts

6,747

Profile Views

60,278

Most Active In

Yu-Gi-Oh! TCG/OCG Card Discussion (2,671 posts )

Member Title

Monster Mash will top Worlds

Age

Age Unknown

Birthday

Birthday Unknown

Alias

King Crouton

Gender

Other

Blood Type

None

Location

The buffet line, shittalking about Jean-Claude Van Damme
Viewing Profile: 60 Cards Croutoni